Animals have the most unpredictable behavior. They are cheering up us every time we don't expect it.
Sierra Santiago and her little daughter were heading to an alpaca sanctuary in Medina, Ohio. But how could they imagine what would happen in that place?
Afterward, they witnessed the sweetest scene ever! In moments they saw the most emotional moment between a baby alpaca and her mom.
Suddenly, a baby alpaca rushes to her mom and gives the biggest possible hug to her mom. Thankfully, Sierra filmed the heart-melting moment.
The beautiful thing happened after Sierra's daughter was afraid of the mama alpaca that was walking in front of her. The girl stepped away while her mother immediately footage the alpaca.
Sierra had no clue what would happen next. It was a very sweet moment to caught on a camera. Baby alpaca hugged her mom with so much love. It seemed as she wanted to say to the little human, "Hey, this is my mama!"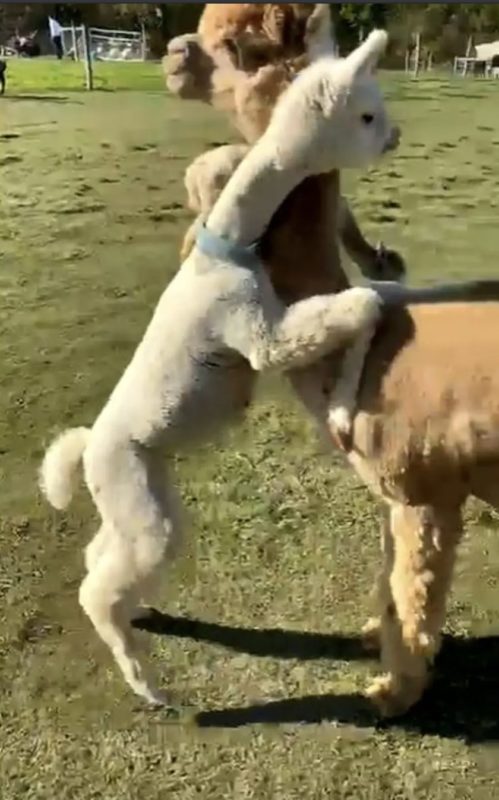 The video was shared on social media. Many people reacted to it with much love. They even tried to guess what was hidden under the behavior of the baby alpaca!