There is no need to doubt that dogs are more loyal than people. They not only love us but are ready to make risky steps in order to see us unharmed.
But in this story a woman from Tijuana, Mexico has the same love for her stray friends. She refused to go to a shelter because the authority doesn't let her take the stray dogs with her.
The story has become popular when a photographer captured a woman wrapped in trash bags and surrounded by six dogs giving her warmth and company.
The woman was constantly told to go to a shelter but every time she refused to do it. But when the police workers had a serious determination to take her to the shelter, the woman promised not to stay there anymore.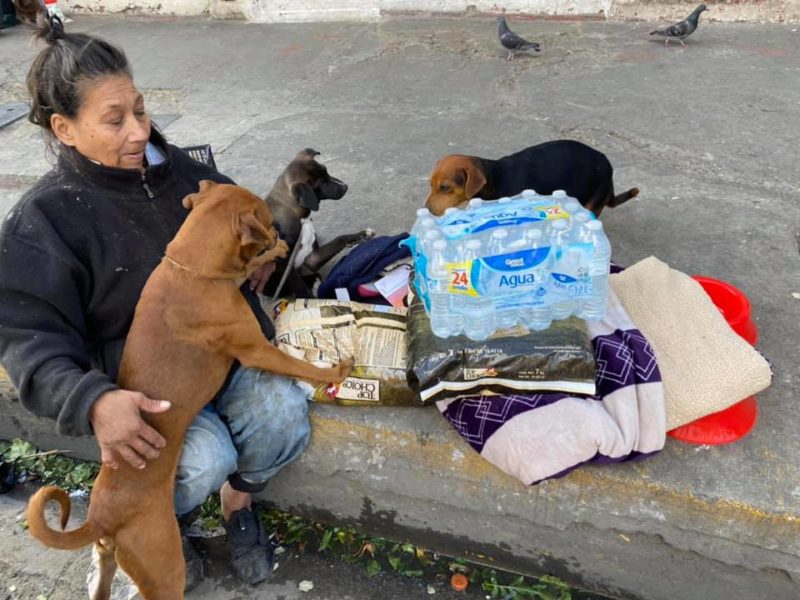 At night she stayed at her son's place but early in the morning, she returned to the streets to meet her friends.
Realizing that the homeless woman wouldn't leave the dogs, the authority took her to a shelter where the dogs also could live.
Now she hopes to have her own house to afford a better life for the dogs!