Great Danes are considered one of the largest breeds of dogs for a reason – after all, some of them reach truly gigantic proportions! The 8-year-old dog named Thunder lives in Canada with its owners and can easily compete with them in growth.
The height of his owner is 153 centimeters, and if Thunder stands on its hind legs, it will reach 213 centimeters!
The dog is 8 years old and now weighs 95 kilograms.
According to the owner of Thunder, Jenny, many passers-by cannot believe that he is a dog – many compare him to a horse.
Thunder attracts attention both on the street and at the vet. But despite its size, the dog is just a sweetheart.
The owner believes that the dog will not offend even flies. Thunder gets along well with children and they love him.
According to Jenny, the dog is not quite aware of how big he is, so he constantly tries to sit on her lap. Fortunately, Thunder and the owners live in a private house with a plot of 2 hectares, so he has a place to roam!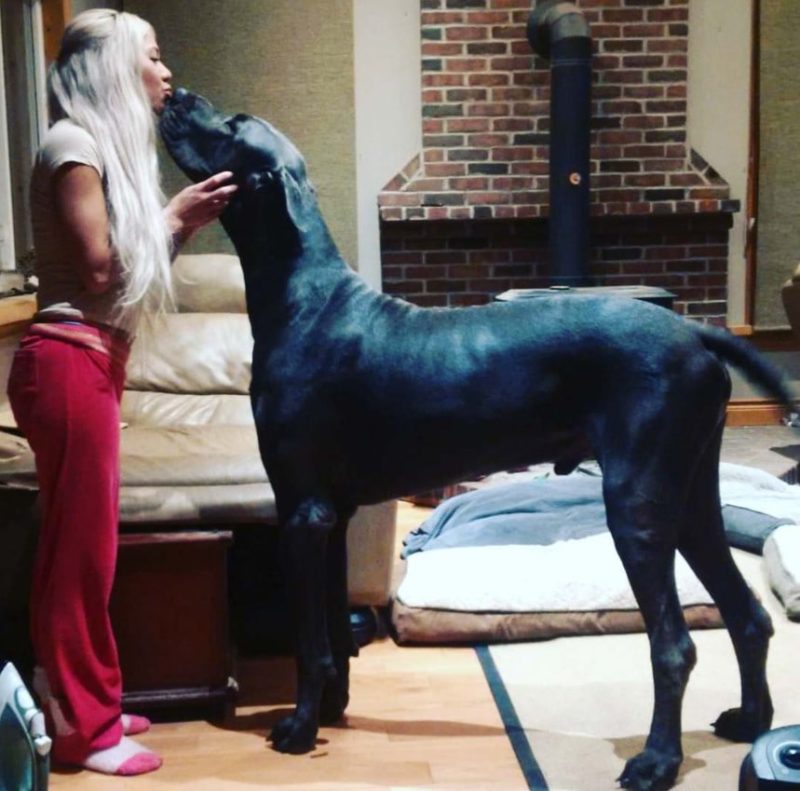 The big man lives with other dogs, which, against his background, seem to be just kids.
Still, after all, next to Thunder, everything seems to be getting smaller – he is so big!