Lions are social animals that need care, love and affection just like humans. Actually, they may be more faithful than many people.
The names of Hubert and Kalisa are well known among wildlife lovers. This famous couple lived together for some six years at Woodland Park Zoo. Then, in 2014 they were transferred to a LA Zoo.
Hubert was born in 1999 and Kalisa in 1998.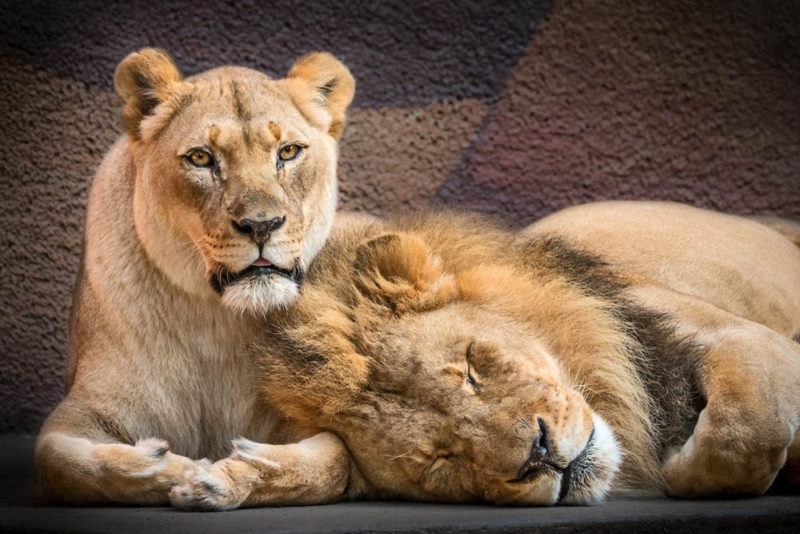 When they arrived at a zoo in LA, both of them were aged. The vet team always did their best to fulfill their health needs. So these buddies spent a happy and peaceful life at the zoo.
The African lions took all the attention and love of the zoo workers and visitors. Their incredible bond and gorgeous beauty were made the day of many people.
The wonderful duo was inseparable. They would always cuddle and nuzzle each other. It is when you can see what is love with your eyes.
Already in the zoo in LA, this couple spent another six years. Now it was time to say goodbye.
As the average lifetime for lions living in wild is 14 years, the zoo can clearly say that they did anything to enlighten the lives of these majestic animals.
Their time came and the wild creatures were put to sleep as they had pains caused by incurable diseases and aging.
It's so good to know that they spent the last minutes of their life together. They passed away with love in their hearts.
The zoo director says that this couple will remain a part of their history. They will never forget Hubert and Kalisa!