Imagine that you are walking in a lush Finnish forest and suddenly have an almost surrealistic sight – a lot of bears are dancing.
Most likely, you will think that all this is in your imagination. But looking again, you will make sure that everything is happening by itself.
Whether you believe it or not, but it happened with a Finnish physics teacher Valteri Kalkahainen.
In one of the interviews, Valteri said that the bears behaved like little kids – they played and even fought with jokes, as boys do.
"It didn't seem like I'm on the kids' playground in front of my house, where little kids are roaring around. This is how they reminded me of kids, "told the man.
At some point, 3 of them got up on their hind legs and started pushing each other. As if they were dancing in a circle.
The teacher took his photographs at a distance of 50 meters, so the man was in a rather safe place for his life. It turns out that bears are quite common in Finnish forests. The only place where they do not live in the Aland Islands.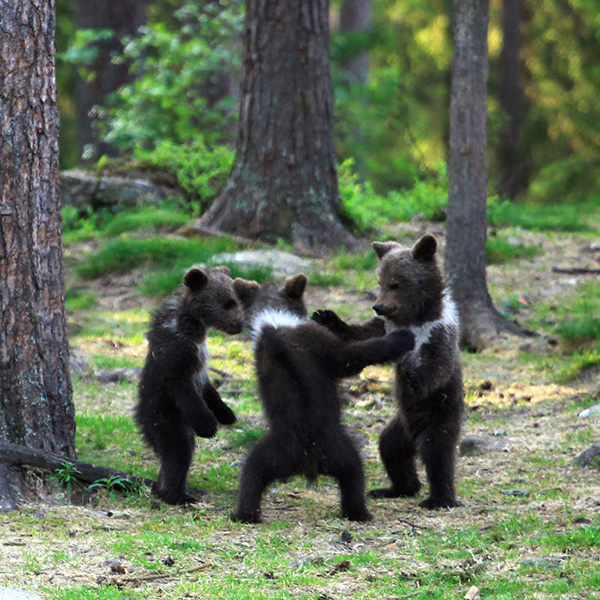 Valteri warns everyone who wants to take photos of bears to be extremely careful and keep a distance from them. Despite the fact that they seem small and awkward, in fact, these beasts are quite fast. In addition, they swim well and climb trees.