Cats are one of the beloved pets we know. The entire Internet is full of their photos and the number is increasing daily.
There are those who are known all over the world, and there are those who are just climbing their career ladder. But this Istanbul cat definitely has no equal!
He became popular among users at the moment when his photo was published in such a free pose. What can I say – the main thing is to get everything from life and this cat can teach it like no one else!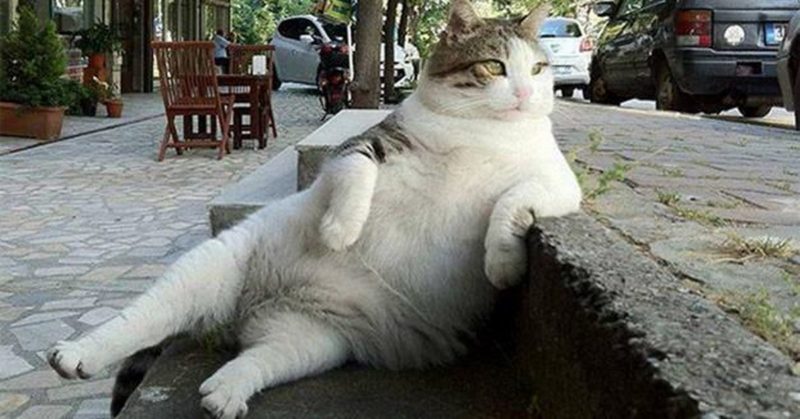 The picture spread all over the world, it was published and signed on their pages by millions of users.
The cat's name is Tombili, and it translates as plump, well, in extreme cases – well-fed.
It turns out that he came to this sidewalk every day and, in his favorite position, examined the people passing by. Of course, he immediately became the favorite of everyone in this city!
There was no such person who would not have approached Tombili, stroked, scratched behind the ear.
You can understand them – you still have to look for such a charming cat. The "master" of the street took this attention, as befits a royal person.
Unfortunately, animals do not live long, and in 2016 Tombili died. Residents of Istanbul literally every day grieved for the small fluffy talisman. They put together a petition asking them to immortalize their beloved cat in his pose.
This paper has collected 17 thousand signatures! It's amazing how one furry creature could rally people and make them so kind.
Already in October of this year, the sculpture was installed on the same street and in the same place. The cat is depicted in full size, and the opening of the monument was a city event that was attended by hundreds of people.
They came with candles and cat food. It happened on World Animal Day. This was even reported on Turkish television.
Until now, the inhabitants of Istanbul remember this cat, post his photo and are sad that he is no longer there.
You rarely find something so characteristic and surprising. However, it's amazing what human love can do to an animal!