This year in April there was a big celebration in the San Diego Zoo. Golden takin was born for the first time in this place.
In only one hour the newborn learned to stand up on his tiny legs. All of the workers were super excited about her birth.
This special event should be unique for all of us because many people are not even aware that there are animals named golden takin.
Animal lovers cherished the arrival of the baby takin. On the other hand, it's sad that people who are not familiar with this species, won't care about this big event.
The newborn was given the name Mei Ling. In Mandarins, it is "beautiful antelope."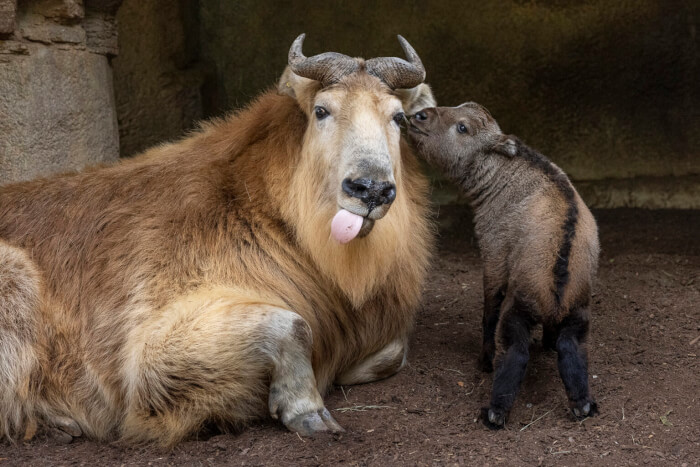 These mammals have beautiful horns. They are related to sheep. Unlike sheep, they are quite big. Mei Ling's dad, for example, weighs 850 pounds, and mom is 500 pounds. After a while, the baby will also gain her mom's weight.
This species eats bamboo and vegetation. They had a thick coat which keeps them warm during cold weather. Golden takins live in the Himalayas.
Surprisingly, they are considered vulnerable animals because of poachers. They are also the second national pride after giant pandas.
So it's a great opportunity to visit them in the US. They are peaceful and restful species.
The newborn takin loves playing with her parents. She is a healthy baby full of life. We are glad to know that the baby is doing great.